Each year, unhealthy diets cause 11 million deaths and another 420,000 people die from unhealthy diets, according to the United Nations.
Furthermore, unhealthy diets lead to chronic diseases that cause suffering and weigh heavily on the budgets of all countries.
To address this reality, five specialized United Nations agencies: the World Health Organization (WHO), the United Nations Children's Fund (UNICEF), the World Food Program (WFP), the Organization of the Nations United for Food and Agriculture (FAO) and the United Nations Environment Program (UNEP) – on Friday launched a coalition calling for action to provide healthy and affordable diets for all from sustainable food systems.
About 3 billion people around the world cannot afford a healthy diet.
"The Coalition will help countries achieve their human health and environmental sustainability goals, achieving a real victory for people, climate and nature," WFP said.
Members of the Healthy Food Action Coalition pointed out that an estimated 3 billion people cannot afford a healthy diet and that unhealthy eating habits are linked to six of the top ten risk factors for the global disease burden.
Furthermore, malnutrition constitutes a violation of the human right to food and continues to generate social and health inequalities.
The unsustainable practices that define global food systems today are also driving deforestation, biodiversity loss, ocean depletion, the emergence of zoonoses and antimicrobial resistance.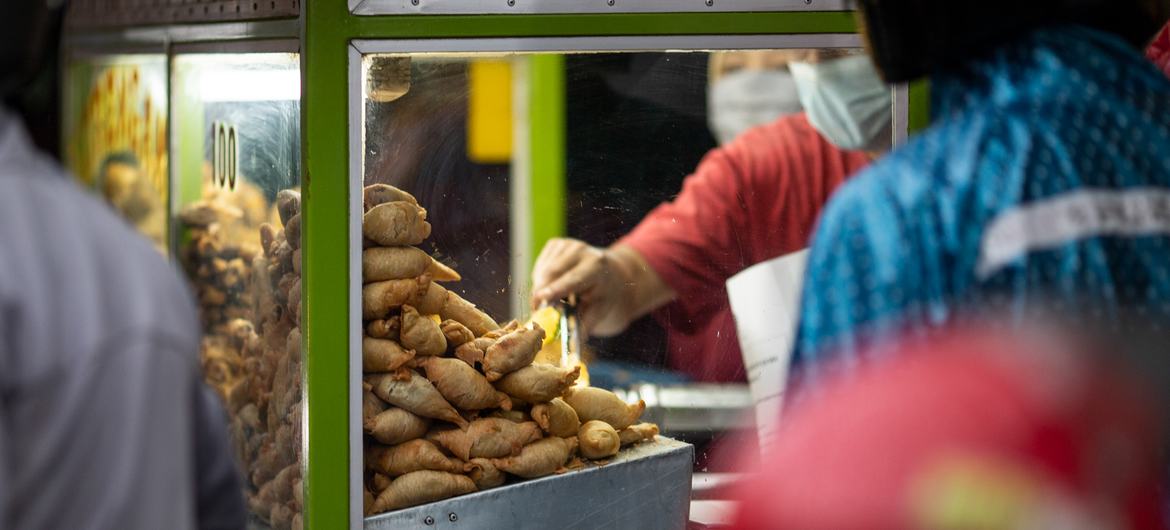 © UNICEF / Arimacs Wilander
A street vendor sells fried food at his stall in Jakarta.
Food systems that make people sick
United Nations agencies have said that current food systems are making people sick and have called for transformation to achieve the Sustainable Development Goals.
The agencies reiterated that health, nutrition and environmental sustainability must be at the heart of the transformation of food systems.
Healthy diets in a sustainable food system are food consumption patterns that promote health and prevent disease. But to be widely consumed, healthy foods must be available, affordable, accessible and appealing to all.
They also need to be produced and distributed in ways that ensure decent work and protect the planet, soil, water and biodiversity.
The Coalition's vision is to mobilize and support collective action to achieve the goal of healthy diets for all from sustainable food systems.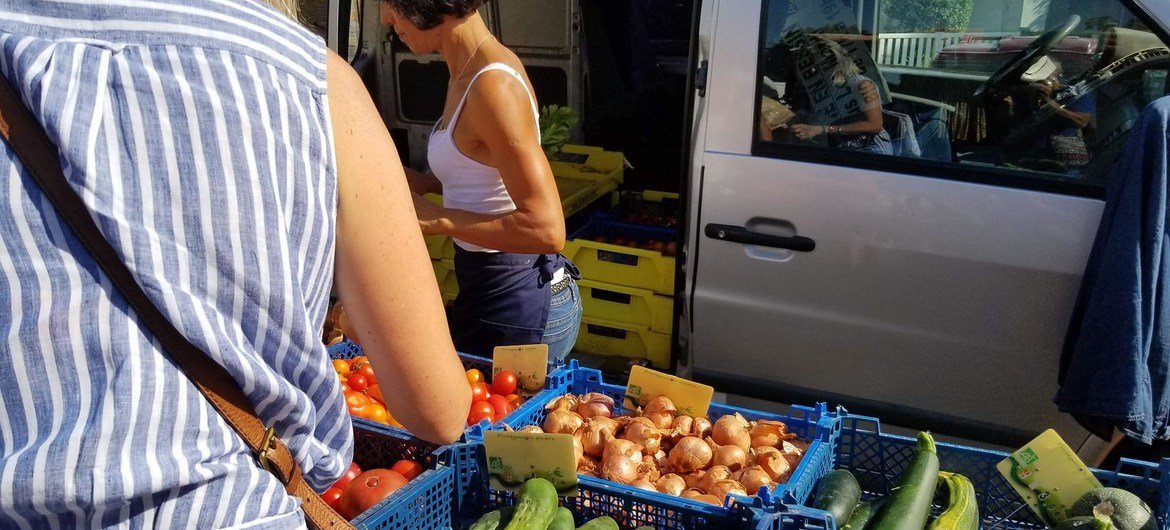 Florence Westergard
Local producers can bring healthy food to people during a pandemic
Roadmap
To this end, lead agencies underline the urgency of coherent and forthcoming action in policies, practice, data availability and resource allocation.
The Coalition's work plan has three essential points: Mobilize and coordinate knowledge so that orchestrated action on food systems has a positive impact at national level. Manage special projects, based on national priorities, to integrate nutrition, health and sustainability through food.
Successful implementation of this plan would achieve several goals of the Sustainable Development Goals (SDGs), such as eradicating hunger and malnutrition in all its forms, promoting healthy living and well-being for all, reducing noncommunicable diseases, improving maternal and child health, promoting responsible consumption and production and taking urgent measures to combat climate change.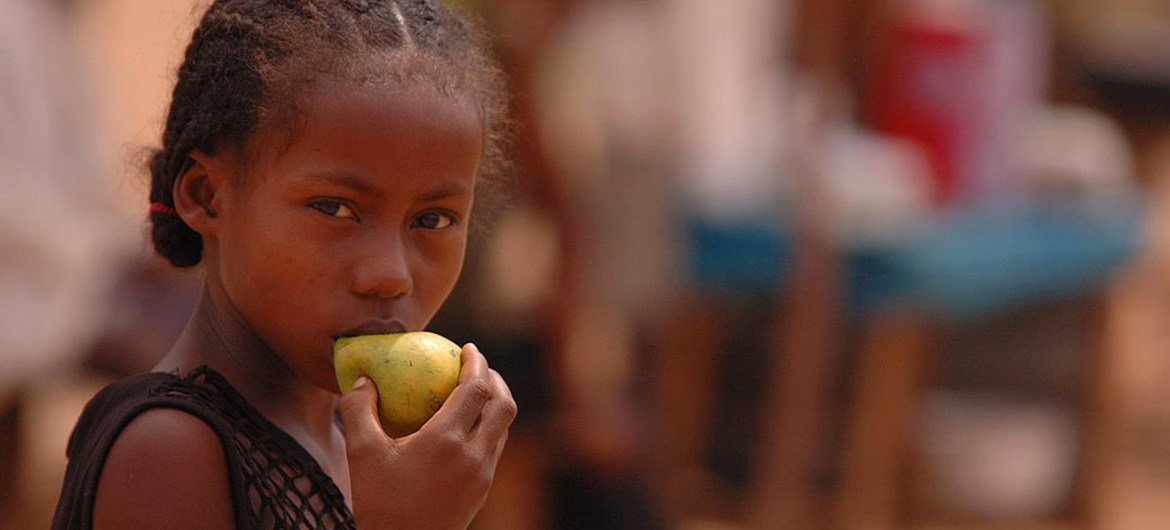 IFAD
The World Health Organization urges governments to promote healthy eating in public establishments.
The expected result of the Coalition's work is greater action to achieve a collective impact on healthy diets produced by sustainable food systems.
The Coalition, which is already implementing its work plan and realizing its vision, follows the UN Summit on Food Systems in 2021 and brings together Member States, UN agencies, civil society organizations, academic institutions and social movements.