On this Thursday morning, the air conditioner that washes and then cuts the potatoes to make chips is running at full capacity. It's been seven years since the Plé family started this business: "I was back to exploitationsays Marc-Antoine Plé, 27, who he co-manages with his father Nicolas. I wanted to diversify, bring added value to potato production, from cultivation to sale. These deep clay soils are ideal for this. "
Three cutting sizes
Restaurants at 80%, communities (college, high school), chip shops, associations … were immediately seduced by the concept of fresh potato chips packed in 2.5 and ten kilos. The fries are available in three cut sizes: 8 x 8 mm for fast cooking, 10 x 10 mm for restaurants and private individuals for standard cooking and 12 x 12 mm for deep fryers.
The company also markets whole potatoes, quartered, strips and new potatoes, with French fries accounting for 90% of sales. An employee is in charge of shifts, delivering professionals within a 40km radius around Tours-en-Vimeu – from the Amiens border to Rue – twice a week. People can come on the spot.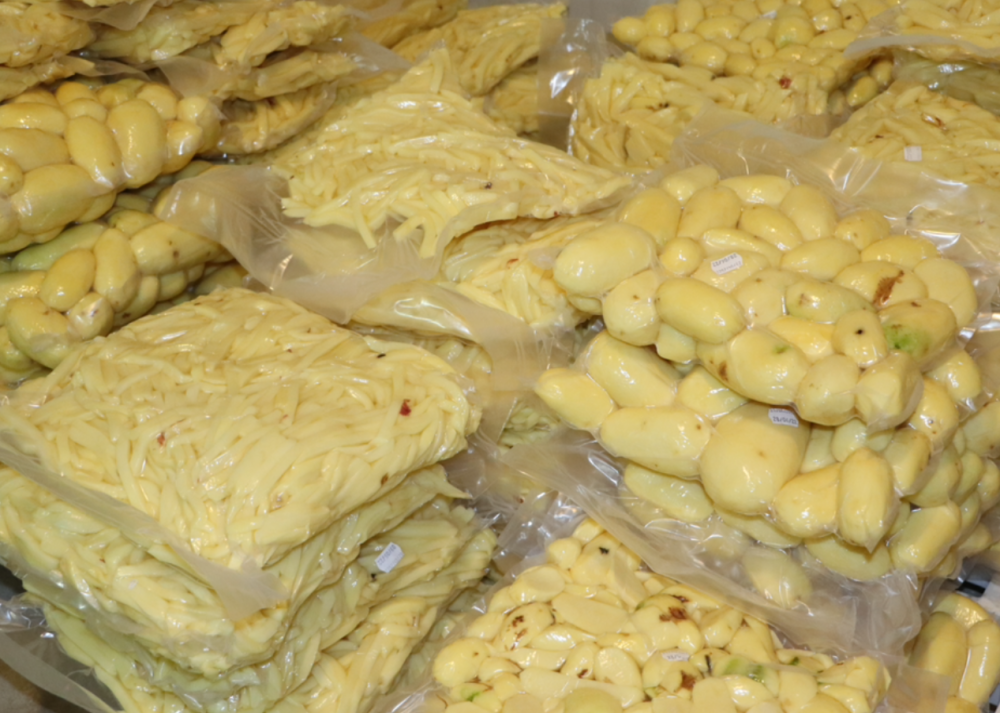 Over the years, the marketing of vacuum-packed fries has grown steadily by about 20% per year, but without taking into account the whims deriving from the pandemic: 80% of the clientele is made up of restaurateurs.
"Before Covid, we were ten / twelve12 tons a week, says Marc-Antoine Plé. There we dropped to five / six tons. And we are quite happy, because for a year, with the closure of the restaurants, we were almost at zero tons. Business resumes, but it remains complicated, many places no longer have enough staff and do not know how many customers they will have to serve … They prefer to buy precooked chips. However, we remain optimistic for the future. "
Added to this is the increase in the price of oil: "The 25 liters went from 38 euros to more than 100 euros in less than a year, Marc-Antoine Plé informs. Prices go up every week and we are only entitled to two cans. Chip shops are trying to change their technique by using palm oil or white beef. But the taste changes and fatty substances are denounced … "
In total, the family farm covers almost 400 hectares, of which 160 are dedicated to potatoes (between 7 and 8,000 tons per year) and 80 to flax. Fortunately for the Plé family, they can market the unprocessed potatoes to Belgian industrial customers. The company, which has five employees and three apprentices, also carries out tailor-made jobs for other farmers (planting potatoes, growing flax, etc.).
It must increase its intervention rates per hectare: "We had a € 300,000 increase in fertilizer and diesel before we startedlaments Marc-Antoine Plé. We have employees and investments, such as equipment and the new 1,600 m² hangar to pay for. We have no choice: we have to continue. "