By the editorial staff · Photo by My B. · Published May 20, 2022 at 11:55 am
Greedy and healthy, Lebanese gastronomy is THE cuisine of sunny days. Why don't we have a good Lebanese meal on the Paris terrace?
With the return of springsun and sunny days, we admit that we would dream of landing with friends on the terrace to savor delicacies from Lebanese cuisine. Are you tempted too?
If you too want a good Chicken Shawarma or lamb, a string of meze colorful and tasty to share with guests, from to Humus gourmet based on chickpeas and topped with a drizzle of olive oil and fresh herbs, or even a delicious one muhalabih with pistachio and orange blossom to end your party on a sweet note, then this guide is for you!
To make sure you fall right in anticipation of yours Lebanese food under the Parisian sunwith family or friends, discover our small selection of Lebanese restaurants to do on the terrace, during this spring-summer 2022. Here the Levantine advice !
8 Lebanese restaurants to enjoy on the terrace in Paris: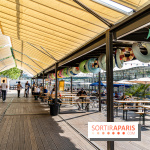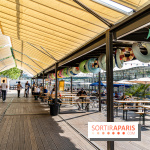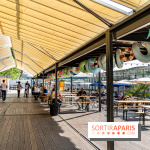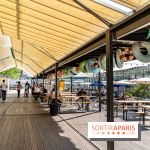 Rosé Piscine is born, Javel's new festive and sporty terrace bar
Rosé Piscine, the new bar-guinguette of the Why Not Productions family, to which the various Rosa Bonheurs are owed, has opened its doors. While waiting for the opening of the Arche Javel just opposite, which promises a huge swimming pool on a barge, let's go relax, dance, have fun and play sports with a great program!
[Lire la suite]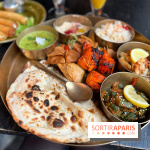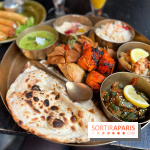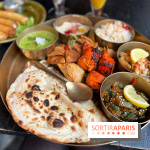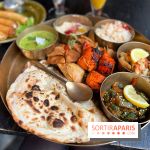 Ismaïl, colorful and tasty Indo-Lebanese cuisine
A combination of two gastronomies with many points in common, this is what the Ismaïl restaurant offers you. Indian and Lebanese cuisine mix in colorful, spicy and tasty dishes. [Lire la suite]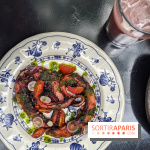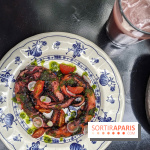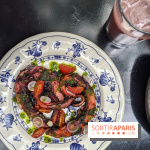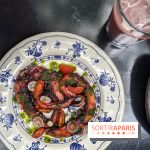 Tintamarre, the good Lebanese restaurant in the 19th arrondissement
This year the Lebanese restaurant Tintamarre has blown out its third candle! The opportunity to rediscover this good restaurant of the 19th arrondissement with Levantine flavors. [Lire la suite]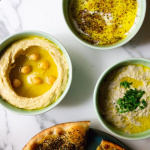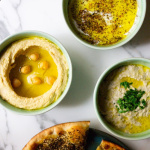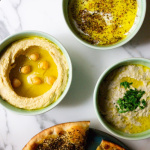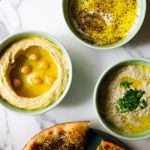 Eats Thyme's Lebanese cuisine arrives in Paris
Chef Carla Rebeiz will soon open her Eats Thyme table in the 1st arrondissement of Paris. On the menu, a twisted and modernized Lebanese cuisine. [Lire la suite]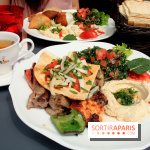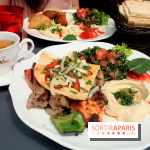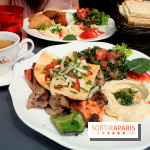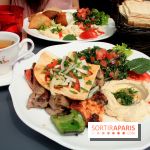 Brasserie Naï, a tasty Lebanese restaurant in Etoile
With the arrival of summer, Lebanese cuisine and its fresh dishes fascinate us. Next to the Etoile, on the avenue de la Grande-Armée, we discovered the Naï brasserie, which excels in hummus, sambousik and lamb skewers at very reasonable prices! Open non-stop from 7:30 am to 11:30 pm, the Naï brasserie welcomes us for breakfast, lunch and also for afternoon snacks … [Lire la suite]
And also : Ya Bayté, Mezzencore, Noura and Liza
At the same time bad and healthythe Lebanese cuisine will delight more than one during this spring-summer 2022. So, let's jump in this afternoon?